Venues
>
The Scene by Simon Rimmer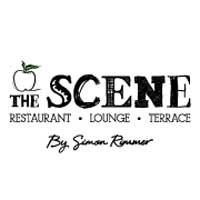 The Scene by Simon Rimmer
Venue Info

The Scene; Restaurant, Lounge and Terrace serves British Pub Classics and Comfort food created by Celebrity Chef, Simon Rimmer.

Simon Rimmer, Celebrity Chef most famously known from Channel 4's Sunday Brunch, has a knack for creating innovative recipes and using this talent he became famously known for his veggie dishes that appeal to both the herbivores and carnivores alike, making meat-free Mondays a new tradition within British households. Celebrity Chef Simon Rimmer has brought these inspirations to create a menu of heart-warming dishes with a retro twist.

We now have 2 locations in the heart of the marina of Dubai and Abu Dhabi.