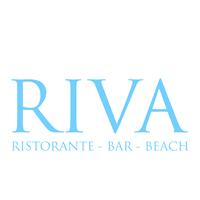 Riva Beach Club
Venue Info

The cooler days are finally here! Say hello to idyllic island dining once more, al fresco style, as RIVA Beach Club launches its new season menu featuring a generous spring of salad, seafood, meat and breakfast variety.

Choose from an extensive selection of seafood dishes, including Salmon and Frisee Salad, Marbella Gambas Pil Pil, Grilled Tiger Prawns and Mixed Seafood Grill, served with lemon olive oil dressing or spicy tomato dip. The choicest meat range also graces the menu, including Tenderloin, Rib Eye and Grilled Peri Peri Chicken.

Wow your eyes and appetite with the Steak Cobb Salad made of Sirloin Steak, blue cheese, egg and sweet mustard on a bed of fresh avocadoes, mixed greens and tomatoes. If this doesn't make your heart stop, perhaps the Brownie Cheesecake will – yes, a fusion of brownie cookie dough bottom and creamy cheesecake top!

RIVA not only introduces these delicious newcomers but also serves up grander servings of its signature Italian Pizzas, Pastas, Crab and Avocado, Grilled Salmon Salad and RIVA Burger cooked to perfection by RIVA's team of talented chefs.

Over the months, the popular beachside destination has also seen some transformation with refreshed decours and fixtures – overall bringing out the best of RIVA's bright and light ambiance. Paired with a relaxing atmosphere overlooking the glistening Arabian Gulf and RIVA's resident DJs spinning a soothing soundtrack of Balearic beats, this venue is ideal for the perfect meal amongst family and friends.