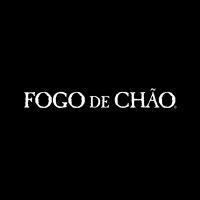 Fogo de Chao UAE
Official Partner
Venue Info

Fogo de Chão means "ground fire" and summarizes the traditional gaúcho method of roasting meats over an open fire. They offer a "full churrasco experience" which includes unlimited servings of various cuts of meat and an extensive "gourmet market table" for both lunch and dinner. All meats are slow-roasted by gaúchochefs and carved at tableside.

The venue is broken up into three main areas the central dining room which extends out to a terrace that overlooks downtown Dubai and the Burj. an internal lounge outdoor area with a water fountain and an indoor bar.





Famous For

- showcases the centuries-old Southern Brazilian grilling technique of churrasco in Dubai's sophisticated DIFC district.

- An open kitchen highlighting Brazilian-trained gaucho chefs.

- The terrace shisha lounge boasts striking views of the Burj Khalifa.
Dates & Timings

Opening hours: Daily from 12pm-11pm
Dress code & more
How to get there