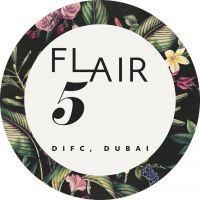 Flair 5
Official Partner
Venue Info

AN URBAN JUNGLE IN THE HEART OF DUBAI

Spark up your love affair with botanical cocktails, herb-infused drinks and floral-inspired sharing menus, and immerse yourself in our splendid garden space. Be open to discovery with a vast variety of spirits that are home-crafted by a team of green-thumbed mixologists whose philosophy focuses on floral alchemy.

Embrace the experimental and pair your sharing platter to an exceptional beverage with a variety of fruits, herbs and spices. Escape to a hidden alcove in a pocket of wilderness and enjoy chilled lounge beats from the resident DJ, setting the mood for a night of plant-based tipples.


Dates & Timings

OPENING HOURS:
Monday to Sunday from 5 p.m. - 4 a.m.