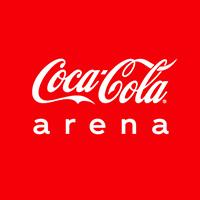 Coca Cola Arena
Venue Info

Coca-Cola Arena, Dubai is located in the heart of City Walk, Dubai. With a capacity of 17,000, Coca-Cola Arena has the capability to host major international touring artists, a full range of sporting events, family entertainment, comedy shows, exhibitions and gala dinners.

Owned by Meraas, Coca-Cola Arena is the first and largest fully air-conditioned, licensed, multipurpose indoor arena in the Middle East and the only one to operate year-round in the MENA region.

Unparalleled in size, capacity and accessibility, Coca-Cola Arena can also transform from a large-scale arena to an intimate setting, depending on the scale of the event. The highly adaptable design includes a rolling modular stage, automated drapes and a retractable seating system that creates more intimate spaces for smaller-scale events.

Equipped with a state-of-the-art sound system and almost 400 square metres of modular and ribbon LED screens, creating the very best atmosphere across a huge array of live events.