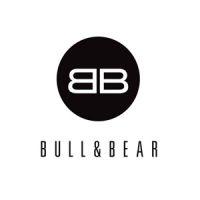 Bull & Bear
Venue Info

Inspired by the original once located in the Waldorf Astoria New York, Bull & Bear is the hotel's award-winning signature restaurant which offers a twist on the legendary eatery. Diners can enjoy imaginative cuisine in a stylish, relaxed setting or embrace an alfresco ambience on the terrace while indulging in an exquisite breakfast.

Soak in the inimitable ambience and let the live music set the mood for you while we perfect a gastronomic affair with delicious cuisine from a hearty business lunch to the luxurious sound of an evening Wednesday Jazz. Flavour and splendour combined to bring a one-of-a-kind dining experience, you are invited to just sit back and enjoy an array of crafted drinks and impeccable service.
Famous For

- Being a legendary, award-winning and signature restaurant from New York City

- The explosively instagrammable money-launching (literally...) Friday brunch: The Bull of Wall Street!

- The luxurious gold Bull structure at the venue for the 'gram!
Dress code & more
How to get there