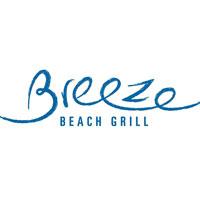 Breeze Beach Grill
Venue Info

Originally Breeze was just a beach shack serving the freshest seafood to regulars from near and far.
As we evolved, we expanded and incorporated more elements into what we offer here at Breeze. We have our original beach shack which we utilise as a Raw Bar and ice cream counter, our Deli Counter producing made to order sandwiches and paninis, and our Grill and Sauce kitchen section with daily specials on our rotisserie.
We aim to be a casual dining experience and the majority of our menu is designed for sharing so will be served as and when it is prepared. The more substantial dishes can be served together if requested.
The serving staff will be more than happy to explain and assist with whatever you require!


How to get there