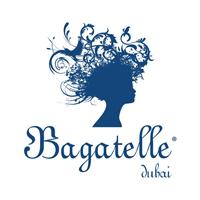 Bagatelle Dubai
Venue Info

Bistrot Bagatelle Dubai boasts a strong focus on fresh, clean flavours and ingredients as the centre of the concept, with French classics enlivened with innovative flavour combinations and a lighter approach to dining. The restaurant serves a relaxed, classic South of France inspired, New York, infused dining concept with a variety of signature dishes, boasting a unique spin on French classics, signature cocktails and an impressive wine list.

The ambience is reminiscent of a Provençal Brasserie, while the décor and architecture are reminiscent of an old Parisian apartment. Subtle details like intricate mouldings, coffered ceilings, deep Art Nouveau mantels and delicate lighting add femininity to the space making it all the more welcoming.



Famous For

The Cocktail haven: Toulouse Collins, a dreamy blend of apricot Maison, citrus and soda.

The spot to experience French Riviera flavours in the heart of Dubai
Dates & Timings

Every day from 8 pm till 2 am.
Dress code & more
How to get there