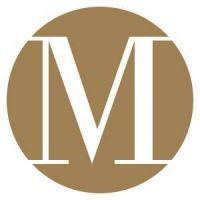 Atelier M
Venue Info

ATELIER M RESTAURANT, LOUNGE AND ROOFTOP

Our unique and spectacular concept was born in October 2013, in the heart of Dubai Marina, Pier 7 (level 7 & 7M). Mohammad Islam, Atelier M's founder and Chef, created Atelier M after his international success in the field of luxury dining and hospitality, together with his faithful international team, one of the most beautiful places in Dubai. He entered the world of luxury dining through the Ritz-CarIton Chicago, French icon Chef Jean-Georges and the renowned Chateau Marmont.

Under Mohammad Islam's vision, Atelier M today became a true defender of fine Mediterranean cuisine. This unique place in Dubai Marina offers a restaurant as well an amazing Art Deco-inspired lounge with impeccable service and elegant atmosphere. On the top 3 floors of Pier 7, every window boasts a different view.

Atelier M is the ideal place to spend an unforgettable moment in Dubai.
For the safety of everyone ATELIER M is strictly following all the safety guidelines of Dubai Health Authorities.