Venues
>
Perry and Blackwelder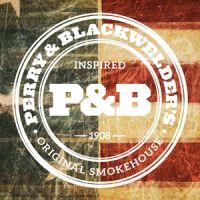 Perry and Blackwelder
Venue Info

Perry & Blackwelder's (P&B) Original Smokehouse is a brand new casual dining concept located in Souk Madinat Jumeirah, taking inspiration from every bit of flame stokin', taste brokin', cow pokin' Deep South BBQ heritage to bring Dubai its first ever original smokehouse.

The restaurant's philosophy is deeply entrenched in American history when men of the Great South developed the art of slow and low roasting methods of cooking. Culinary maestros at P&B create this same great taste using these recipes passed down through generations and perfected by Pitmaster Lawrence Wells.

Bringing together family and friends, the smokehouse will present a wide variety of hearty meals featuring fall-off-the-bone succulent meats, titillating Texan sausage trio, or the classic Southern pecan pie.

The steaks are about to be raised.