Venues
>
Chicago Meatpackers The Pointe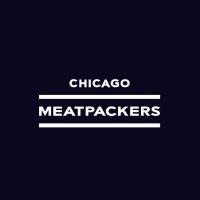 Chicago Meatpackers The Pointe
Venue Info

The west loop of Chicago—and more specifically, the union stockyard—is where American steak was born. At Chicago Meatpackers, we embrace this time-honored American tradition as a no-frills, back-to-basics steakhouse with a passion for extraordinary meat. At Chicago Meatpackers, we believe in simple done right, serving nothing but the best hand-selected cuts of USDA Prime, cooked to perfection and never overdressed.





Located at The Pointe on The Palm, Chicago Meatpackers is two-stories of extensive indoor/outdoor space. The lower floor features a traditional dining room and open kitchen, perfect for families and casual get-togethers.





The top floor is home to a lively bar where guests can enjoy a variety of grape, hops and cocktails.





The second floor also offers a dining area of booths and high-tops. The outdoor patio extends from both top and bottom, creating two distinct vibes between the floors. Uninterrupted views of Dubai's famed Atlantis hotel can be enjoyed from any point in the restaurant.