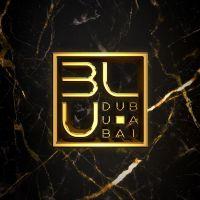 ÏKON: Edu Imbernon LIVE - 1 Year Anniversary | 21.02.2023 | BLU Dubai
Tuesday, 21 February 2023
BLU Dubai
Official Partner
Event Info

Happy birthday to ÏKON! On the 21st we are celebrating our 1 year anniversary A special day means a special line up! Edu Imbernon will be playing live on our birthday! Join the biggest and exclusive electronic & house party in Dubai!

Aaryon, Moii & Clint Maximus will start getting you in the mood while opening up ÏKON! Watch them perform live on Tuesday, February 21st at BLU Dubai.⁠

What is ÏKON?

We are an exclusive electronic music event, hosting top tier DJs from around the world at BLU Dubai.
Venue Details

You're invited! A night at BLU gives you the real five star clubbing experience! Located on the 32nd floor of V-Hotel in Al Habtoor City, Dubai. Visit Dubai's hottest nightlife gem. Worldwide recognized stars like Kanye West, Travis Scott, Chris Brown, Quavo, Wizkid and many more performed on our epic BLU stage. See you there!
How to get there