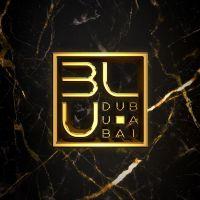 We Outside | 09.11.2022 | BLU Dubai
Wednesday, 09 November 2022
BLU Dubai
Official Partner
Event Info

We Outside The best Afro / Ampiano party in town! We bet you can't sit still on the beats from Futur, Shoni & Miqstar. Be there, November 9th. It's going to be a lit night

• What to expect:
We set the bar high so that we can offer the five star nightlife experience. Expect live entertainment, performances from worldwide recognized stars and more.

• Dresscode:
Classy.
No sportswear, caps, kadura's or flipflops please.




Venue Details

You're invited! A night at BLU gives you the real five star clubbing experience! Located on the 32nd floor of V-Hotel in Al Habtoor City, Dubai. Visit Dubai's hottest nightlife gem. Worldwide recognized stars like Kanye West, Travis Scott, Chris Brown, Quavo, Wizkid and many more performed on our epic BLU stage. See you there!
How to get there