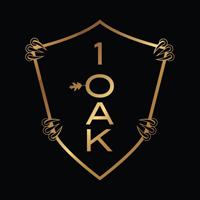 1 Oak x Tokyo*
Tuesday, 26 February 2019
1-OAK Dubai
Official Partner
Event Info

1OAK X TOKYO*

A new movement.

Urban soundscapes, filtered by eye pleasing Japanese subspace.

Hip-hop/RnB all night long

愛と光

Love & Light

#anewmovement

Opening hours: 11PM - 3AM

Address: JW Marriott Marquis Hotel, Business Bay, Dubai

Min. age: 21+

[email protected]

| +971 52 881 8888

Instagram: @1oakdxbofficial
Venue Details

Born out of the catch-phrase One Of A Kind, the 1-OAK Brand is the epitome of New York City chic, providing an unrivaled nightlife experience in the heart of Dubai – JW Marriott Marquis Business Bay.

Make sure you Ended up at 1-OAK, passing through our cavernous hallway engraved with Charles Darwin's writing. And where does this lead to 9,000 sq ft meticulously detailed architectural mastery, enhanced with a unique art collection from Roy Nachum.

1-OAK Dubai is providing everything from individual experiences to end-to-end services for luminaries, celebrities and elite visitors.
How to get there