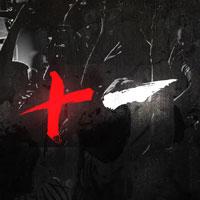 Plus Minus Summer Sessions Finale w/ Local Heroes
Friday, 06 October 2017
Event Info

This FRIDAY we bring you the final of our Summer Sessions with a very special local lineup. Andy Mcgirr, Mo Ezaby, Ninja + Accomplices (Dario De Angelis), & Raya Al-Ashi will be taking over the Plus Minus decks.

This is a FREE event as we would like to thank our fans, followers, friends, the Plus Minus family and all of the artists that have help us put our new home at Bridgewater DXB on the map!

What a ride it has been since June with Premiesku, Emanuel Satie, Andme Keinemusik, Marco Resmann, Matthias Meyer, Ruede Hagelstein, San Proper, La Fleur, Cristi Cons, Gunther, Laura Jones, Matthew Dekay, Okain & Timo Maas Official Page!

Watch this space as October marks the opening of The Terrazza at Plus Minus, The Canal Brunch and of course a BIG artist lineup with Oliver Koletzki, Eagles & Butterflies & Sebastian Leger!

Dress Code: Dance friendly
20% OFF for PLATINUM Holders at the bar.
Venue Details

Since its inception in 2007, Plus Minus has been at the forefront of the House and Techno scene in the UAE. Originally providing a platform for the regions most talented local selectors, Plus Minus quickly established a foothold at the top. It was only a matter of time before their pioneering approach to artist booking and seamless event execution meant Plus Minus became a bye word for quality electronic music.

Having taken place in Dubai's best open air venues and most immersive club spaces, Plus Minus is re-defining the UAE's nightlife one party at a time. Plus Minus have had an unrivalled run of parties during 2015 and have played host to some of Dubai's stand out moments from the worlds most cutting edge artists.


Keep your ears and eyes wide open, because Plus Minus are yet again poised to raise the bar further in 2016 as we will bringing our special brand of party to a sound system near you soon….