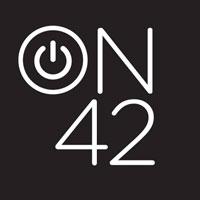 Decibel w/ Gregor Tresher
Thursday, 05 October 2017
Event Info

Our opening party has set our journey for the entire season and we are in awe with all the ✮LOVE✮ & support we've recieved. This is just the beginning and we are ready to give you more ✮ENERGY✮ for our 2nd year annivesary. The last one was one for the books and we're taking it to the next level. Its all about the ✮MUSIC✮ and nothing else.

✮✮✮ GREGOR TRESHER ✮✮✮

Gregor Tresher began his career as a DJ in Frankfurt in the early '90s; today, he can be found plying that trade at venues around the world, from Berlin to Tokyo, from Sydney to Los Angeles. Following two critically-acclaimed albums credited to his Sniper Mode alias, Tresher broke through as a producer under his real name via his 2005 releases Still and Neon. His 2008 classic "A Thousand Nights" was the year's best-selling Techno track on Beatport and introduced Gregor to a larger audience. Besides releasing music on high-profile labels like Drumcode, Ovum Recordings, Intacto Records, Moon Harbour and Cocoon, Gregor launched his own eclectic imprint Break New Soil Recordings in 2009 on which his studio albums The Life Wire (2009), Lights From The Inside (2011), Nightcolors (2013) and Quiet Distortion (2016) were released. His remix history includes artists like Depeche Mode, Moby, Sven Väth, Laurent Garnier and Extrawelt amongst many others.

Website & Social Media:

✮ www.gregortresher.com

✮ www.soundcloud.com/gregortresher

✮ www.instagram.com/gregortresher

dB Residents: Toubba b2b Krucho

✮ MUSIC FOR YOU BY YOU ✮

TICKETS & RESERVATIONS:

Tickets: 120 AED at the door.

FREE ENTRY BEFORE MIDNIGHT FOR LADIES.

Table Reservations & Info :

Joe: 055 656 6554 (Mobile)

For inquiries:

E-mail:

[email protected]
Venue Details

ON42 - is the new level of nightlife & events in the heart of Media City. It's about being edgy and vibrant with the music and lifestyle that moves you.

From the best urban parties and nightlife concept on Level 42. Our partnerships with promoters ensure we play host to a variety of unique social occasions. From live music to fashion shows and showcases, there's always a reason to raise a glass and take in the good times in Dubai Media City.

For details call Dubai 04 427 1000 and email to

[email protected]

Door policy applies l 21+'s only.